Meet Your Doctor
DR. NIKY RATANI IS ONE OF THE BEST ORTHODONTISTS SPECIALIZING IN ALL KIND OF DENTAL BRACES IN GANDHINAGAR, GUJARAT, INDIA.
Dr. Niky Ratani is a specialist in the field of Orthodontics and dentofacial orthopedics. She has completed her MDS from the prestigious Bapuji dental college and hospital, Davangere which is one of the most vibrant and dynamic institutions in the field of dental education and has been ranked among the top 10 colleges in India according to Outlook-MDRA survey. She was awarded the best outgoing student in the year 2013 and she is one of only a handful of orthodontists in the state to achieve this distinction.Dr. Niky Ratani offers dental treatments like Dental Implants in India, root canal treatment, dental surgery, cosmetic dentistry, gum surgery at affordable prices, Dental Clinic in India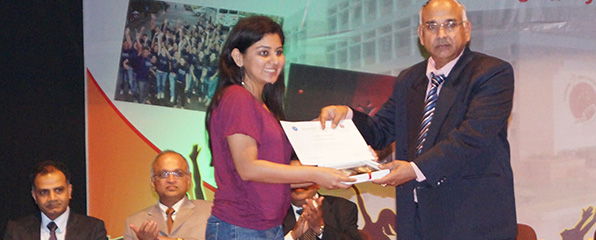 Dr. Niky Ratani has presented various papers in national orthodontic conferences and conventions. She has published an article in International Journal of Health Sciences in the year 2012. She is a Life Member of the Indian Orthodontic Society and Indian Dental Association. Her orthodontic expertise involves the use of all modern techniques - Straight wire, Tip-Edge, Pre-adjusted edgewise, Functional appliances, self-ligating appliances, lingual braces, a wide variety of removable braces and orthodontic implants. She is also trained in the revolutionary new approach of treating malaligned teeth with Clear Aligners. To keep abreast of the latest developments in orthodontic care she has attended various training programs in Lingual Orthodontics from world-renowned orthodontists such as Dr. Rafi Romano (Israel).
Dr. Niky Ratani is a full-time clinician and a Consultant to various esteemed dental offices in Gujarat. She advocates the use of advanced techniques and materials with the dual objectives of increasing patients' comfort while reducing the treatment time. She is committed to a reputation of excellence in orthodontic treatment and personalized care.
Achievement Certificates
Dr. Niky Ratani's Achievement Certificates
These certicates are awarded on Annual Day Celebration at Bapuji Dental College & Hospital.
The Mission
To create the most beautiful and healthy smiles for you and your family in a state of the art, caring and personalized environment.